LESSON 4: Comparing Water to Air and Tree
[progressally_progress_bar width='100%' height='10px' post_id='17598']
[evolvinglove_module_completed_count lessons="19531,19574,19576,19578,18859,20226,19513,20238,19515,20239,19518,20240,19520,20241,19697,20426,19692,20267,20386,20268,19701,20305,20402,20306,20407,20307,20413,20266,19709,20432,19711,20437,19713,20500,19715,20422,20502"] out of 48 lessons completed
[progressally_complete_button text='MARK COMPLETE' objective_id='1']
[progressally_progress_bar width='100%' height='10px' post_id='17598']
[evolvinglove_module_completed_count lessons="19531,19574,19576,19578,18859,20226,19513,20238,19515,20239,19518,20240,19520,20241,19697,20426,19692,20267,20386,20268,19701,20305,20402,20306,20407,20307,20413,20266,19709,20432,19711,20437,19713,20500,19715,20422,20502"] out of 48 lessons completed
[progressally_complete_button text='MARK COMPLETE' objective_id='1']
[WPSM_AC id=19580] [WPSM_AC id=19585] [WPSM_AC id=19587] [WPSM_AC id=19595] [WPSM_AC id=19599] [WPSM_AC id=19597] [WPSM_AC id=19601]
You've earned out of 3 Water Badges
[simple_tooltip content='Earning the
Water INITIATE Badge
means you have completed the content on all 33 lessons in the water module and have submitted your reflection question responses.']
[/simple_tooltip]
%
[simple_tooltip content='Earning the
Water APPRENTICE Badge
means you have submitted all 18 of the meditations and practices in the water module.']
[/simple_tooltip]
%
[simple_tooltip content='Earning the
Water Practitioner Badge
means you have done 12 mini sessions received at least 3 sessions and given 10 Water Bending Sessions.']
[/simple_tooltip]
%
  WATER BENDER
  PRACTITIONER
Lesson 4: Comparing Water to Air and Tree
In this lesson we'll compare water, the mother line, the divine feminine expression of unconditional warmth and acceptance and tree, the father line, the divine masculine expression of reliability, holding, and guidance.   We'll recognize that these qualities are different channels to our divine essence that live within each of us, regardless of our gender and are qualities of the ultimate ground of who we are, of ultimate reality, of God.
Comparing Water to Air And Tree
"Some of our journey through water is to recognize 'All That Is' and receive these qualities of divine presence - of ultimate reality.  This recognition process is where we need to revise how we've been conditioning."
Air
Awake awareness is discovered when awareness is aware of itself, it boundless empty dimension. Yet, once we have become aware of our limitless awareness we now have a capacity from the ground of awareness (Air) to recognize more of reality. It is only from this level of awareness or mind that we can recognize ultimate reality or what some of us  call God. And by God, one of the things I mean is: all of these good qualities of this divine presence, this ultimate reality, of all that truly is. So awake awareness is the ground, and the view.
Water
Then there is the journey of recognizing all that this is, and some of that journey is connected to being able to receive or experience all of the good qualities of God, divine presence, ultimate reality. This recognition process is where we have to re-condition how we have been conditioned. So, you could say that once we have established Air - Awake awareness - from the view of air we have the capacity to recognize the other qualities (water, tree, etc). Each of the qualities after we have recognized the ground of our awareness (air) are a channel of truth or a dimension of God. 
So to truly recognize the dimension of Water is to be able to open to this unconditional love, this absolute embrace, this warmth, this interconnectedness which can be experienced everywhere. Here we can feel all of the parts of us loved. We can feel this divine care, this intimate embrace. 
In order to have this practice, on one level we need to feel it from the everywhere, from the divine source. But also to really have that practice come all the way through and into our human experience we need to experience this with each other, human to human. So in the water module, we are practicing experiencing resting in this divine Source, but also feeling our intimate bond: the place where connection is natural. The recognition of this natural interconnectedness and this deep interdependence. 
Water is the form of compassion that feels like complete acceptance and warmth, that feels intimate and close. That is unconditional love and as we marinate in these experiences, whether in a practice with the everywhere love, with the feeling of a divine mother, or a practice in which we sit with someone else in divine presence and we experience them emanating this quality of divine love with us and receiving it. Any of these forms of marination allow for this quality of this universal consciousness - of God, of this ultimate reality - to become known in our direct experience and we begin to recognize without doubt that we are loved, that we are accepted for all that we are, and that we are connected. 
Water And Tree
Water is the mother line, the divine feminine expression of unconditional acceptance, love, and warmth.  Tree is the father line, the divine masucline expression of reliability, holding, and guiding.  Both live within us regardless of our gender.  These are qualities of the ultimate ground of who we are.
As we approach tree, there is yet another channel. You could say this is the "father line", the divine masculine expression of compassion. The other is connected through the qualities of "divine mother" a feminine expression of compassion.
These are the qualities of masculine and feminine that both live within each of us, regardless of our gender.
These are qualities of the ultimate ground of who we are, of God, of this divine existence and so it is possible that we can recognize and be familiar with one quality and yet not have as much recognition or capacity with another.
That is why we take the time to practice with these different qualities.
Often when we relate with these divine lines we relate them with our own experience of our human mother or father or the mother line or father line in our lineage. Some of us have more access to one or the other, or more need for repair of the streams of one or the other. So it is good for us to look into our histories and family lineages to see where we are likely to have impressions that are blocking us from this ultimate experience, that is available to us but that sometimes can't be found in our awareness because of our early conditioning and from that conditioning what we project on reality.
Tree
With the mother line, or the divine feminine, it's more about acceptance, love, and warmth. With the father line, or divine masculine, it's more about being able to rely on someone, and have a sense that we are held and guided.
With the father line there is something that must learn to recognize that there is a ground that holds us and that there is a presence that guides us, and to trust that that presence is actually with us in every moment and with all things. And that presence, as we accept it into our being, becomes a deep inner knowing that is able to have an inner compass guided by God's presence, this intimate here-ness that knows how to walk and not feel alone. That can feel the directions that we must step in. And we feel as if our feet are actually walking within God's feet. Feeling as if our steps are guided, that our steps are not separate from a much larger stream of intelligence and knowing, and that that stream is serving that which must be served.
That stream is in every moment navigating circumstances. It is a feeling as if God's light is pouring through the very center of our being, and lighting up our inner knowing, our interior navigator. And there is a sense that God's presence is intimately a part of everything, and is like a reassuring guide that helps to navigate the challenging waters. That helps to be a light that can pierce through clouds or darkness. That can illuminate truth from delusion. That can recognize and know God's wisdom.
But to be able to access this deep inner knowing that is interconnected with God's knowing, that is guided by this ultimate Source, there is a need to have trust. And the trust comes only from the felt experience that "He", this Source that is more as a Father, is with you, and in a reliable way: one that you can truly rely on.
That is always there. A feeling of a presence that doesn't leave. For those of us who have had fathers who have left us, or with whom we haven't felt deep presence, this is an experience we need to feel in order to break through the clouds of our early conditioning. We must come into our own direct connection with the ultimate Father as he is offering Himself in this intimate connected presence that streams at the center of everything. But to know it we must work with the parts of us that are afraid of untrusting, or that our own do-ers, our own parts that feel like we are alone and that we must guide ourselves… to know that that aloneness is the cloud - that sense of "it's all up to me", "I can't rely" - that is the cloud, and it must be seen through.
We must pierce that cloud with this presence.
This presence can be felt from the everywhere-presence. But for some of us we may need a person to person transmission. Like in the minis in which we practice the bond, we need to feel this presence from other people who know it. We need to feel that this presence is with us, and that it is reliable, and that we can lean into this presence, and it will not go. The true father does not abandon, the true father does not judge, the true father is here with you, loving presence that supports and guides you in everything.
So we must come to recognize and know this Father, knowing that the ultimate source of this Father is this divine intelligence, this ultimate ground of this knowing. And we may need to practice this with others who can stand in it and help us recognize its truth and help the parts of us that have not been able to recognize this truth, and help those parts of us feel what they need to feel in order to process the clouds that are obscuring this truth from our experience and our awareness.

Air, Water, and Tree Comparison
The Father is felt in the center of the body. Air is the emptiness. Water is the interconnected warmth and relaxation into everywhere goodness love.
So this is the necessary recognition, or realization, of Tree, which has a different quality than water. While Water has this interconnected warmth that is embracing and loving and accepting you as you are, Tree is this intimate, reliable, right here in the center of your being presence, that can help navigate and guide you, as if every step that you make is with this presence. That the delusion that we are alone, or that we are having to navigate by ourselves, is not true. That we actually are, in every moment, held in this presence that is always with us, and guiding all things.
The Father is felt in the center of the body. Air is the emptiness. Water is the interconnected warmth and relaxation into everywhere goodness love. Tree does have an everywhere but also has a very strong sensation in the body. There is a here-ness quality to it that is very "in" the body. This is important because when it's time to make decisions this is how we can find our ultimate alignment and lean into true guidance.
Surrendering to God directionlessly might feel easier. But needing to have direction and surrendering to God is a different pathway. It feels more like a deep inner presence. While Water rest as the all embracing interconnectedness with everything, Tree has an inner compass that navigate going this way or way, discerning this choice from another. While water is a yes and embrace everything as it is. Tree is a yes AND this choices serves more than that one.
Downloadable Content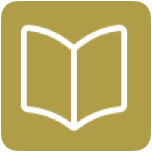 WATER MODULE WORKBOOK - PART I WISDOM QUALITIES
You've earned out of 3 Water Badges
[simple_tooltip content='Earning the
Water INITIATE Badge
means you have completed the content on all 33 lessons in the water module and have submitted your reflection question responses.']
[/simple_tooltip]
%
[simple_tooltip content='Earning the
Water APPRENTICE Badge
means you have submitted all 18 of the meditations and practices in the water module.']
[/simple_tooltip]
%
[simple_tooltip content='Earning the
Water Practitioner Badge
means you have done 12 mini sessions received at least 3 sessions and given 10 Water Bending Sessions.']
[/simple_tooltip]
%
  WATER BENDER
  PRACTITIONER